How To Update A Microchip
How to Update a Microchip
Find out what company manufactured the microchip that's implanted in your pet. You can determine this by asking whoever implanted it, such as your veterinarian or the shelter where you adopted your pet. If you are unsure who implanted it, or are not even sure whether your pet has a microchip, every vet and 24/7 ER clinic in our area on our resources list has a scanner. Just ask them to scan your pet for the chip and they will tell you the name of the chips manufacturer.
Contact the manufacturer of the microchip directly. You can ask whomever scanned for the chip for contact information and call the proper manufacturer (phone numbers are listed below). You can also find the information you need on the chip manufacturer's website.
Contact the manufacturer and make sure your information is current. You will be asked to supply your information through the proper format. You may be required to mail in a contact update form, or you may be required to fill out a form on their website. The information for how to find this form will be provided to you over the phone. Be prepared to pay a fee; some companies offer varying rates, with a discount for lifetime coverage.
The fee is well worth is as it has been proven a microchip can reunite lost pets with their owners.
Microchip Companies
Home Again 1-888-466-3242
AVID1- 800-336-2843
AKC 1-800-252-7894
24PetWatch 1-866-597-2424
BayerResQ 1-877-738-5465
Banfield 1-877-567-8738
Also you can check your pets information for accuracy through www.petmicrochiplookup.org
or calling them at 1-800-434-2843
Local ER Vets can scan for chips and are open 24/7

Veterinary Emergency Clinics of Central Florida
195 Concord Drive, Casselberry, FL (407) 644-4449
Weeknights 6PM to 7:30AM, Saturday Noon through Monday 7:30 Holidays 24/7 www.theveterinaryemergencyclinic.com

Veterinary Emergency Clinics of Central Florida
2080 Principal Row, Orlando, FL (407) 438-4449
Weeknights 6PM to 7:30AM, Saturday Noon through Monday 7:30 Holidays 24/7 www.theveterinaryemergencyclinic.com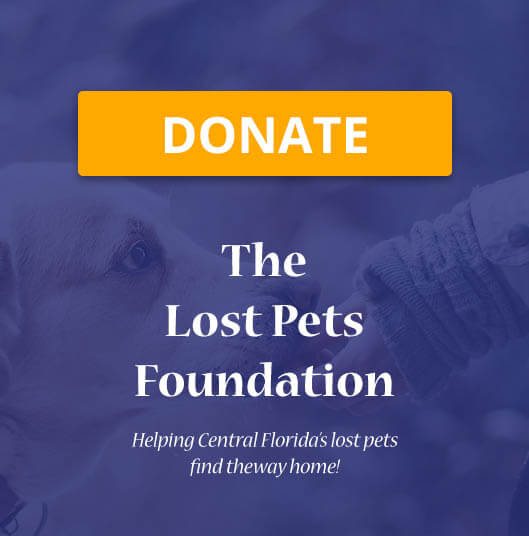 ---
Cofounder and Sponsor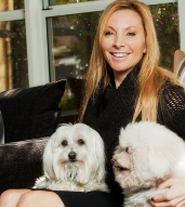 Shelley Heistand
Premier Sotheby's International Realty
407-718-9222
---
Cofounder Executive Director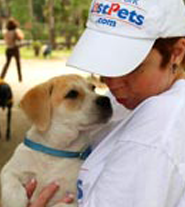 Judy Charuhas
Contact Judy here