Buckling Up Your Pet
Fido, buckle up. More drivers are putting their dogs in seatbelts and other restraints as awareness increases that loose dogs in the car can be distracting and dangerous. Wendy Bounds explains.
Now Cocoa must buckle up like everyone else when Marie Hance drives.
"It sort of takes the spirit out of her. She likes to walk around and look at everything," Ms. Hance, of Bradford, Pa., says. But Ms. Hance was convinced the pit bull-Labrador mix needed a restraint after a tractor-trailer sideswiped her minivan while Cocoa stood in the front seat, an incident that left both dog and owner shaken but uninjured.
The image of a happy dog hanging out of a car window is hard to top. And it's tricky to convince people that their pets won't mind being tethered or riding cooped up in a crate. (Convincing some pets to buckle up can be tricky, too.)
With more pets traveling in cars, some animal advocates and law enforcement agencies—as part of their campaign against distracted driving—are pushing seat-belt harnesses, car seats and other restraints for dogs. Most of the gear still gives dogs some freedom of movement and a view out the window.
About 89% of pets traveling in cars last year weren't secured properly, says Christina Selter, founder of advocacy group Bark Buckle Up who collects national data from police and fire agencies. Still, it's an improvement from 2008, when 98% were unsecured. Currently, there are no federal or state laws requiring pets be secured inside vehicles, Ms. Selter says.
In an accident, both people and pets are at risk when the animals aren't restrained. "If you are going 50 miles per hour and hit the brake, the pet then becomes a projectile in the car," says Sheriff Patrick Perez in St. Charles, Ill. "It's a hazard to the animal and to the occupants of the vehicle."
Nearly a fourth of dog owners now take pets with them in the car when traveling for at least two nights, according to the American Pet Products Association, compared with 16% a decade ago. The website petswelcome.com lists 16,000 pet-friendly hotels, up about 20% five years ago.
"If you're paying $20 a day at a kennel and go away for two weeks, it adds up," says site co-founder Chris Kingsley.
Sales of dog-travel products are rising. One brand, Kurgo, hit $5 million in revenue last year, and company co-founder Gordon Spater says sales of its $23 car harness, which straps around a dog's body and attaches to a seat belt, have doubled annually since 2007.
At retailer Frontgate, a unit of HSN Inc., sales of pet restraints for home and auto have risen 37% year-over-year.
Booster seats that hook around headrests and keep small dogs tethered and off owners' laps are one of the top sellers at Solvit Products. "At first I thought they were silly," says Judy Clark Guida, owner of Banjo, a 17-pound cairn terrier who enjoyed riding shotgun on his hind legs. But after her Prius was totaled, Banjo got moved to a booster. "The car is cleaner now, too."
Even auto makers are pushing pet safety. Toyota sells barriers, harnesses, and other travel products through its dealers. And Volvo reports growing sales for its $345 steel cargo barrier for wagons, which keeps pets secured in the luggage area well away from drivers. Company research shows that a 60-pound unbelted child in the back seat traveling 30 mph can suddenly turn into 2,700 pounds of force.
"A pet of the same size would become like a baby elephant" hurtling through the car, says Dan Johnston, spokesman for Volvo Cars North America.
There are other perils to unsecured pets, such as on accident scenes when a dog dashes into traffic or becomes aggressive toward emergency workers aiding passengers. Insurance providers Petplan and Veterinary Pet Insurance say most auto claims with pets inside cars are related to unrestrained animals leaping from a moving vehicle.
That's what happened to Remi, a 14-month-old fox-terrier mix in Tampa. While riding in the back seat of an SUV this spring, she unexpectedly wriggled out an open window. The car was only moving 20 mph, but a startled Remi suffered bloody lacerations on her chest, snout and neck and then took off.
"I found her five to 10 minutes later on the golf course where we live, and she was clearly scared to death," says owner Duane Daiker.
There are safety issues for other drivers on the road as well. A recent AAA and Kurgo survey shows more than half of drivers engage in distracting behavior with dogs while driving, such as petting, and one-fifth let dogs sit on their lap.
Some state legislators and law-enforcement officials are pushing for tighter regulations specific to pets traveling inside cars. Hawaii bars drivers from holding animals in their lap or letting them be close enough to interfere with the driver's control. A number of places, including California, Virginia and Oregon, have introduced similar measures, though so far none have been signed into law.
Samson was barely 15-months-old when a driver plowed into his owner Marlene Eshoo's Hyundai sedan while he napped in the passenger seat. The airbags deployed, leaving Ms. Eshoo with minor cuts and bruises. But Samson, a six-pound toy Yorkie, suffered internal injuries and died shortly after.
"He always rode in the front passenger seat," says Ms. Eshoo, a 42-year-old kindergarten teacher who lives in Kensington, Conn. "When I went to my doctor the day after the accident, he said, 'If you get a new dog, get a seatbelt.' "
Now, Ms. Eshoo buckles up her new 31-pound miniature English bulldog, Delilah, on even short trips. At first Delilah wiggled out of the harness, but eventually acquiesced. Recently on a rainy day, Ms. Eshoo had to slam on the brakes, "and Delilah was fine."
Write to Gwendolyn Bounds at wendy.bounds@wsj.com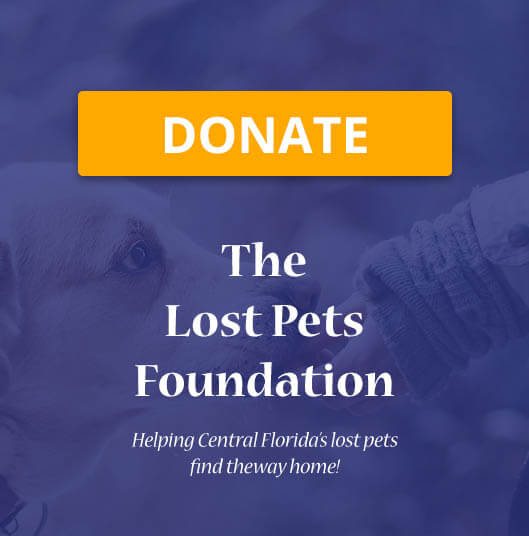 ---
Cofounder and Sponsor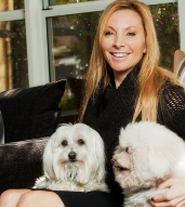 Shelley Heistand
Premier Sotheby's International Realty
407-718-9222
---
Cofounder Executive Director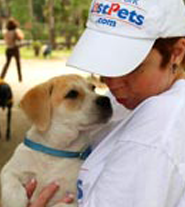 Judy Charuhas
Contact Judy here