Be Prepared For Hurricane Season
Assemble disaster kit in advance - please print this and be prepared! 

Whether you live in an area prone to hurricanes, tornados or wildfires, it 
is important to assemble emergency supplies to aid in your survival during 
and following a disaster. Preparing yourself, your family and your pets for 
sheltering in your home or in the event of an evacuation can ease fears as a 
storm, fire or other disaster approaches. 

Your disaster kit should be tailored to the specific needs of everyone in 
your household, but the following are some suggestions that may be helpful 
to include. 

Pets 

Please note, although laws may be changing soon, pets are currently not 
allowed in most emergency shelters. Keep this in mind when planning where 
your family will go if forced to seek shelter outside of your home during or 
following a disaster. 

When including supplies for your pet, consider including the following items: 

" Crate/carrier/cage 
" Food 
" For cats, a litter box and supplies 
" Immunization records 
" Leash 
" Medications 
" Muzzle 
" Plastic bags 
" Proper identification 
" Toys 
" Treats 
" Water 

The stress and other factors may take an unexpected toll on your normally 
calm and well-behaved four-legged friend. Monitor him or her closely for odd 
behavior and keep a leash on and muzzle handy until you can better predict 
any reactions. 

Humans 

" Baby/infant supplies (if needed) Baby food/formula and supplies, 
bedding, clothes, diapers, wipes, powder/ointment, medicines, pacifiers, 
plastic bags, portable crib, sterile water, etc. 
" Batteries For flashlights, radios, hearing aids, wheelchairs, etc. 
" Bottled water at least one gallon per day, per person 
" Cash including small bills, coins 
" Coolers one for any food items or medicines that need to be kept cold, 
one for ice 
" Copies of important documents store in waterproof container or 
watertight, resealable plastic bags. Examples include: Driver's license, 
Social Security card, medical records, birth certificates, insurance 
documents, bank/credit card account numbers, personal property inventory, 
vehicle titles, marriage certificate, passports, will, deeds, immunization 
records, stocks and bonds, list of prescription medications (including 
dosage), list of all allergies, list of the style and serial numbers of 
medical devices (such as pacemakers) Medicare cards, photos of pets (include 
any distinguishing features), veterinary information, including records of 
all shots, medications, etc. 
" Credit cards 
" Dentures and maintenance supplies 
" Deodorant 
" Entertainment items books, deck of cards, toys, travel-sized games, etc. 
" Extra clothing and rain gear 
" Extra eyeglasses, contact lenses, contact lens solution 
" Feminine hygiene products 
" First aid kit and handbook include CPR breathing barrier, bandages of 
various sizes, antiseptic, compresses, aspirin and non-aspirin pain 
reliever, anti-diarrhea medication, antacid, adhesive tape rolls, scissors, 
safety pins, thermometer, antibacterial ointment, cold packs, tweezers, 
cotton balls, gauze pads, non-latex gloves (medical grade), sunscreen 
" Flashlights 
" Hair brush/comb 
" Manual can opener 
" Medicine prescription and over-the-counter 
" Mirror 
" NOAA weather radio (optional, but recommended) 
" Non-perishable food for example, packaged/canned food or juices, snack 
foods, salt-free crackers, cookies, canned fruits and vegetables, canned 
meat, dried fruit, canned/boxed beverages, fruit drinks, peanut butter, 
whole-grain cereals, granola bars, trail mix, instant coffee, etc. (Avoid 
foods that will make you thirsty or require cooking or significant 
preparation.) 
" Paper towels 
" Plastic trash bags 
" Portable, battery-operated radio 
" Pre-moistened towelettees 
" Safety items distress flag, dust masks (per person), signal flare, small 
fire extinguisher, whistle, etc. 
" Sharp, all-purpose knife 
" Shaving kit 
" Sleeping gear sleeping bag, pillow, blankets, etc. 
" Spare keys 
" Soaps (including antibacterial soap) 
" Shampoo 
" Special dietary foods 
" Sturdy shoes 
" Toilet paper 
" Tools nails, screwdrivers, hammer, wrench, small hatchet, etc. 
" Toothbrush and toothpaste 
" Washcloth and towel (per person) 
" Watch/clock 
" Work gloves 

Tips 

" The kit should be kept in a designated location and all family members 
need to know where it is. 
" Keep as many of the items as possible in waterproof containers. 
" Be ready to load the items into a vehicle on a moments notice, if an 
evacuation order is given, or you decide to evacuate on your own. 
" If possible, buy commercially bottled water. Keep an eye on expiration 
dates, and be sure to rotate your water supply to use it before it expires. 
" If you prefer to use your own water, purchase a food-grade water storage 
container and rotate your water supply a minimum of every six months.
PetID emergency cards: 

Permission to cross post granted.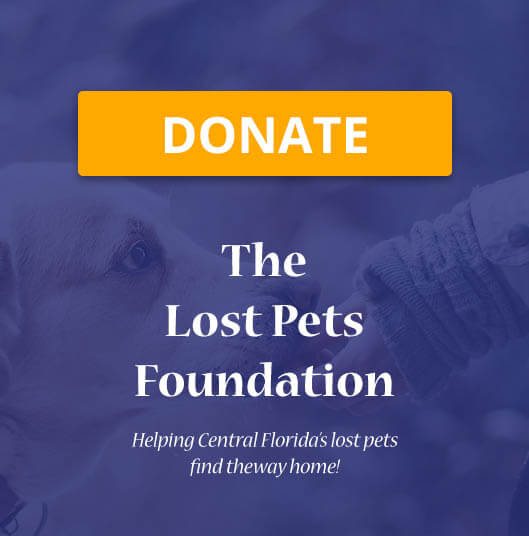 ---
Cofounder and Sponsor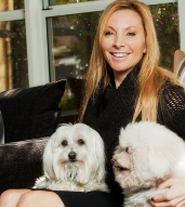 Shelley Heistand
Premier Sotheby's International Realty
407-718-9222
---
Cofounder Executive Director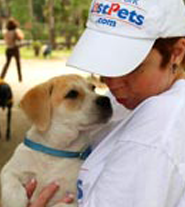 Judy Charuhas
Contact Judy here